With the development and advancement of smelting technology, the secondary lead industry has also been vigorously developing in China. The past decades witnessed the shift of smelting facilities from the first-generation reverberatory furnace to the third-generation oxygen-rich side blow (OSBS) furnace, and it is now becoming mainstream in China's secondary lead production. From 2020 to 2022, the new production capacity of secondary lead in China has been stable at an average annual increase of one million tons. Over 70% of secondary lead smelters were constructed under the assistance and guidance of RE Tech, the first company ever to apply the OSBS technology to secondary lead production. In this presentation, the speaker will introduce the development and application of OSBS in China's secondary lead production, with a particular emphasis on its techno-economic advantages, capacity, and the role of RE Tech in secondary lead-recycling in China.
Presenters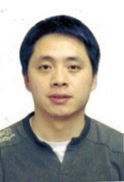 Liu Xuezhou – Overseas Marketing Director, RE Technology Co. Ltd
Liu Xuezhou graduated with a double Masters Degree in EE and Business from Victoria University of Technology, Melbourne, and engaged in advanced studies at RMIT in Australia. He has 10+ years of experience in international trading and 5+ years working experience in the secondary lead industry. Liu Xuezhou has serviced more than 15 customers and 6 EPC projects for total contract value more than 50million USD.