In 2022 Nexus Recycling completed development on a greenfield site and started operations of a 15 tonne per hour battery breaker supplied by the Wirtz Manufacturing company Inc.
This presentation details the process on "How to" develop a Battery Breaking Business, including:
Defining what the new business will be.
Selection of Location for the business
Land and Building
Government permitting
Construction
Commissioning of process
Operations & Maintenance

Including detailed process data

Health and Safety
Presenters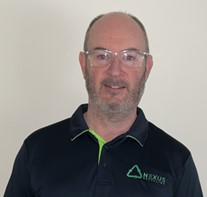 Darren Nelson – Director, Nexus Recycling
Darren Nelson has spent the last 28 years operating and managing lead and zinc smelters. Starting his Chemical Engineering career in 1995 with Pasminco, at the Cockle Creek smelter, Darren operated the Imperial Smelting Furnace before moving on to metal refining and casting. In addition to Cockle Creek, Darren also worked at the Budel Zink and Port Pirie smelters also owned by Pasminco (now Nyrstar).
In 2007 Darren moved to the secondary lead world, managing the smelters of Australian Refined Alloys, then was appointed General Manager, in 2012, of the Enirgi Power Storage Recycling business, operating the Engitec desulphurisation system.
In 2022 Darren built and commissioned the Nexus Recycling business in Perth, Australia, utilizing the Wirtz battery breaker. Darren also operates his own engineering consulting business, Anglesite Management, specialising in lead smelting and all aspects of battery recycling.