The Battery Rescue Story
Uniseg Products established Battery Rescue Australia in 2014 to demonstrate the efficacy of a 'Closed-loop Battery Collection System', using it's Battery Transport & Storage (BTS) Container.
The system involves the supply of the BTS Containers to used battery generators, for the safe and convenient storage of their used lead batteries. When the BTS Container is full, they are collected, on an exchange basis, empty for full, and delivered directly to the recycler for auto-unloading. The containers are then washed before being redeployed.
The 'Closed-loop Battery Collection System' is designed to eliminate manual handling of batteries from the used battery generator to the recycler.
The system delivers, convenient and safe, storage and transportation of Used Lead Acid Batteries (ULAB) destined for recycling, while reducing their environmental impact by preventing acid leaks and eliminating packaging waste.
However, it has not been all 'plain sailing' – discover what have been the hurdles that Battery Rescue has had to overcome to establish its system and what have been the key lessons learned during its journey so far.
Does the 'Battery Rescue' system represent the future of used lead battery storage and transport? We think so.
Presenters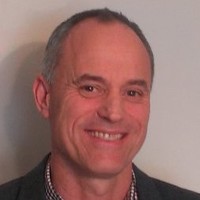 David Bush – Director, Uniseg Products
David Bush, Bsc Science, Post Grad Diploma Geophysics, is currently a Director and General Manager of Uniseg Products and its sister company Battery Rescue Australia, located in Perth, Western Australia. He has held these positions since joining the companies in 2014.
David is responsible for the day-to-day operations of Battery Rescue's battery collection service and growing this demonstration business.
David is the author of the "Knock on Wood – why wooden pallets shouldn't be used to transport used lead acid batteries" article, which was published in the Feb/Mar 2019 edition of Inside Waste.
David also played a significant role in getting the UN P801 Packing Instruction revised to include provisions for transporting used lead acid batteries in plastic bins. This was approved by the UN Subcommittee for Transport of Dangerous Goods in June 2018.